Peter Piper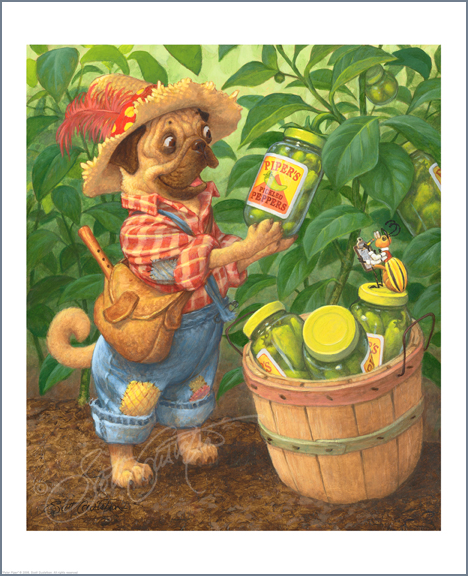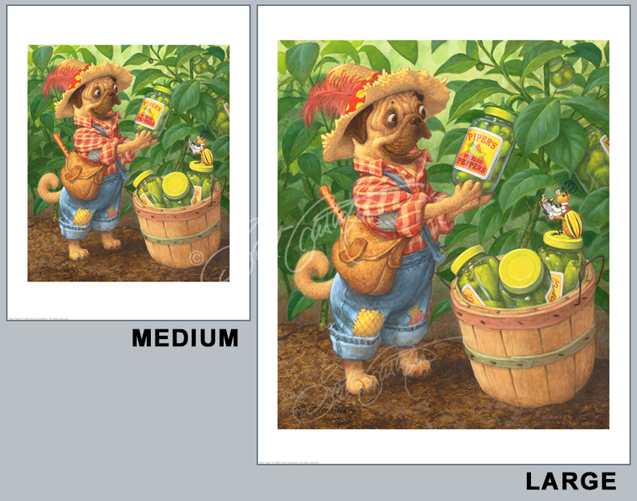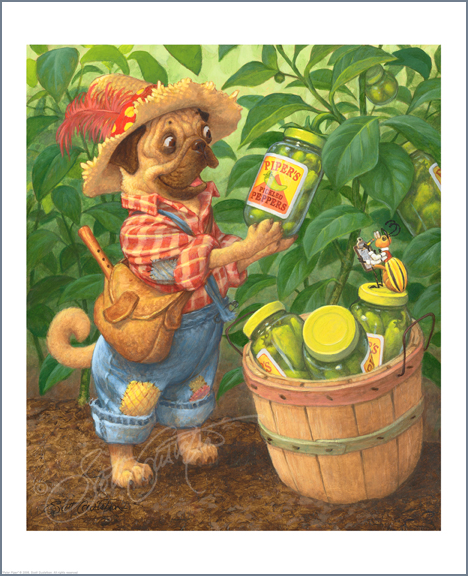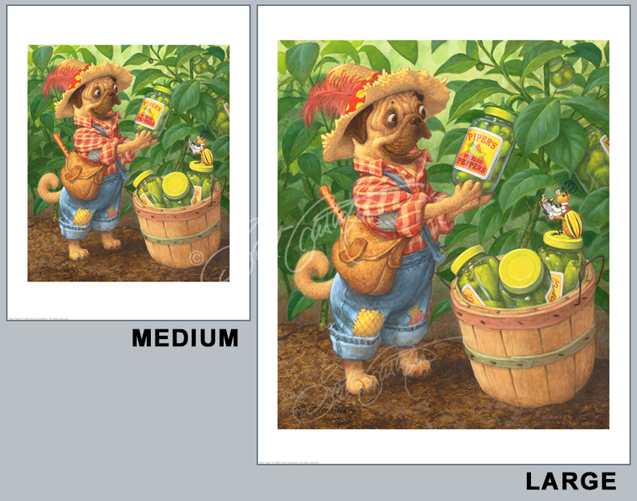 Peter Piper
Signed, archival print on high quality, luster finish paper, protected in a clear plastic enclosure. Reproduced from Scott's original oil painting of "Peter Piper" in Favorite Nursery Rhymes from Mother Goose.
Click on images to enlarge and see size variations. Signature watermark will not appear on print.
Medium: Image size approx. 6.75" x 8," Paper size: 8.5" x 11"
Large: Image size approx. 11.125" x 13.125," Paper size: 13" x 16"
Medium and large prints will be protected in clear plastic enclosures with backing board and shipped flat.