Cover to Nutcracker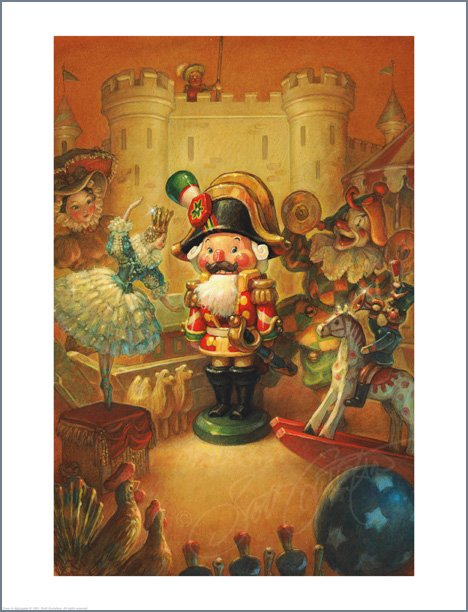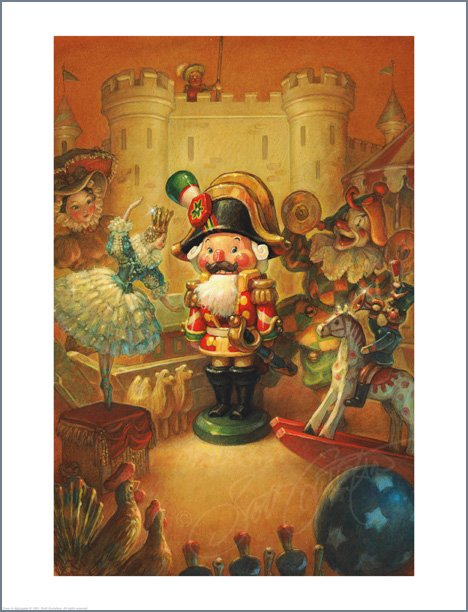 Cover to Nutcracker
Signed, archival print on high quality, luster finish paper, protected in a clear plastic enclosure. Reproduced from Scott's original oil painting of the cover for Nutcracker.
Click on images to enlarge and see size variations.
Medium: Image size approx. 8" x 6.625," Paper size: 8.5" x 11"
Large: Image size approx. 13.25" x 11," Paper size: 13" x 17"
Medium and large prints will be protected in clear plastic enclosures with backing board and shipped flat.