Epilogue - Raven and McCobber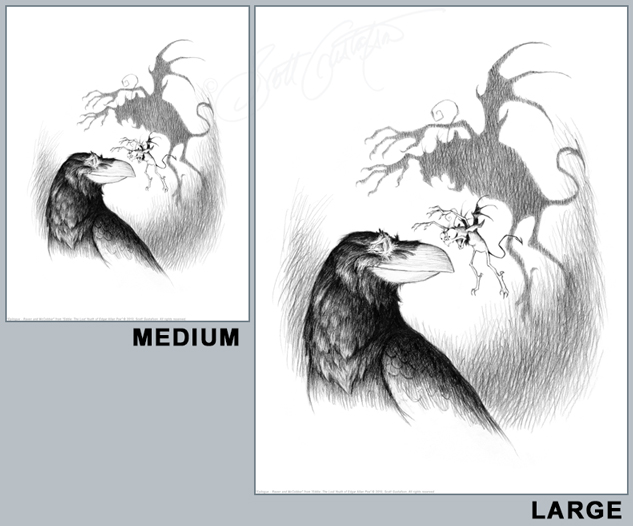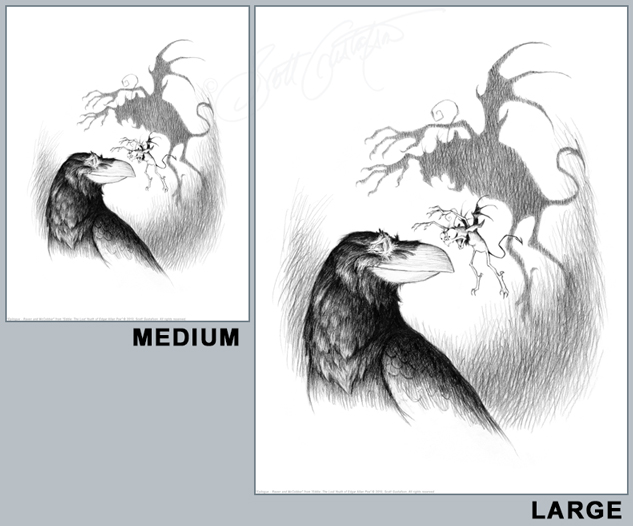 Epilogue - Raven and McCobber
Signed, archival print on off-white matte paper, protected in a clear plastic enclosure. Reproduced from Scott's original graphite and Liquid Pencil drawing, "Epilogue - Raven and McCobber" from Eddie: The Lost Youth of Edgar Allan Poe.
Click on images to enlarge and see size variations. Signature watermark will not appear on print..
Medium: Image size approx. 675" x 8," Paper size: 8.5" x 11"
Large: image size approx. 11.125" x 13.125," Paper size: 13" x 17"
Medium and large prints will be protected in clear plastic enclosures with backing board and shipped flat.