Lion's Lentils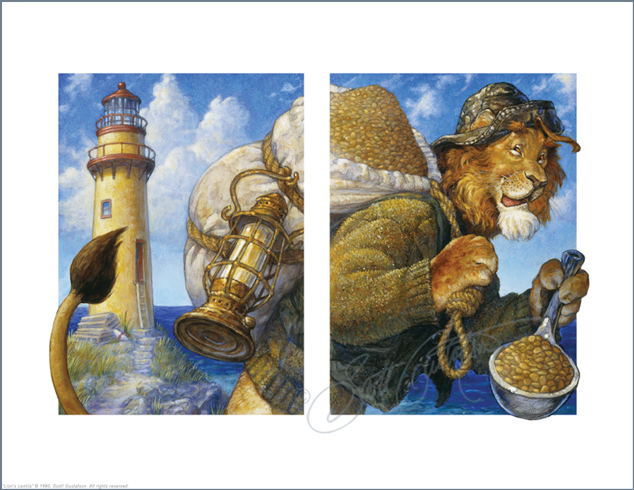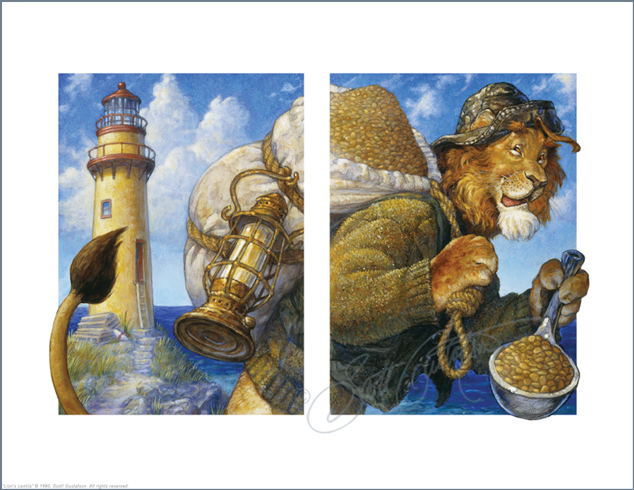 Lion's Lentils
Signed, archival print on high quality, luster finish paper, protected in a clear plastic enclosure. Reproduced from Scott's original acrylic painting in Alphabet Soup.
"Lighthouse Lion licked his lips and laughed. "I love lentils--loads and loads!."
Click on images to enlarge and see size variations. Signature watermark will not appear on print.
• Medium: Image size approx. 9" x 5.75," Paper size: 11" x 8.5"
• Large: Image size approx. 14.5" x 9.25," Paper size: 17" x 13"

Medium and Large prints will be protected in clear plastic enclosures with backing board and shipped flat.