Gryphon 2 - small sketch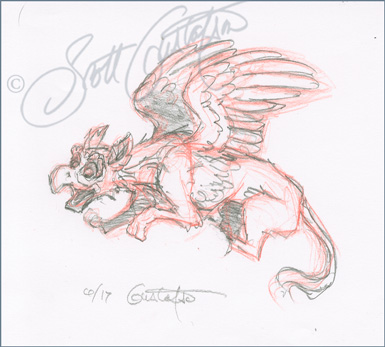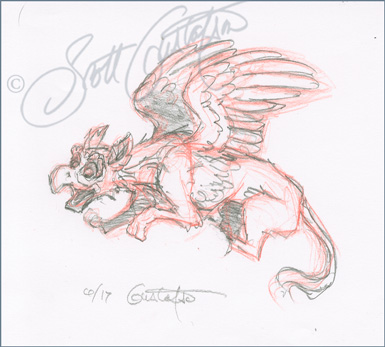 Gryphon 2 - small sketch
Graphite and colored pencil on layout bond.
Image size approx. 4" x 3.5"
Paper size: 5.5" x 4.5"
Click on drawing to see approx. size. This is one of six drawings Scott did of this gryphon, and if you click on the images above you'll see the relative size and finish of this drawing compared to the other five.